47th Annual Hinsdale Farmer's Market
is Each Monday, June 5th - Monday, Oct 9th
Once again the Hinsdale Farmers Market is back for 2023! The 47th annual event will start Monday June 5th and run thru October 9th 2023, totaling 19 weeks!
Every Monday, June thru October, farmers from all over will line Chicago Ave, between Garfield & Washington, with booths of fresh produce and unique finds from their farms and stores.
Local businesses are encouraged to participate as well by sponsoring the event and/or setting up a vendor table.
Mondays June 5th - October 9th 2023 7am - 1pm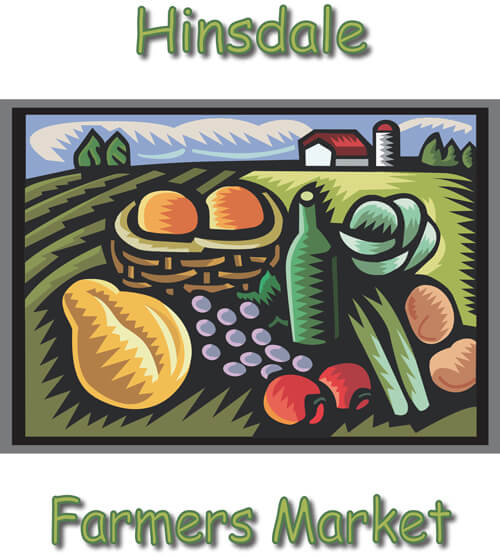 Hinsdale Farmers Market
Founded in 1977, the Hinsdale farmers market brings over 25 Illinois, Michigan and Wisconsin farmers and small food vendors to this historic neighborhood in the Western Suburbs of Chicago.  Market days are full of the colors, and sounds of shoppers from all over the Chicagoland area who live and work in this community.
A visual and aromatic feast, farm tables at this market are loaded with the region's freshest, in-season fruits and vegetables, eggs, honey, ciders, cheeses, meats and poultry, jams, preserves, cut flowers, and nursery stock. Local food artisans bring coffee, prepared foods and other goodies. 
CHECK US OUT!!!